Dawn McCotter, Van Andel Institute for Education

Are you someone who tackles difficult conversations like a band-aid (just want to rip it off and be done with it) or like a pothole (try to avoid at all costs)? Or do you consider these types of interactions as a work hazard (just part of the job)? Possibly it is a combination of all three.  These types of conversations may not be pleasant, and they can be downright awful, but there are some things you can do to help prepare when those situations pop up.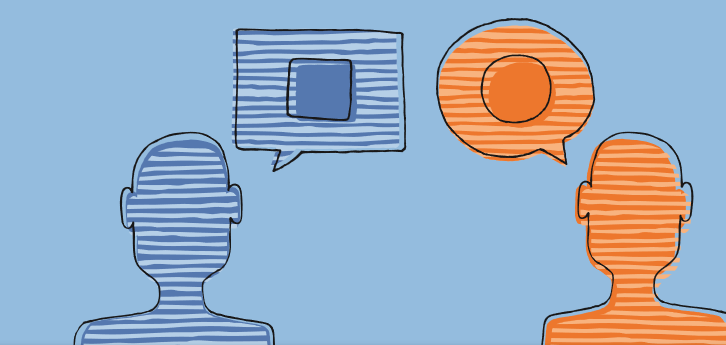 Let's set the stage. In this scenario you have just planned a conversation with a parent who does not share your perspective regarding the behavior of their child. After many emails back and forth, you are at an impasse and need to meet to resolve this issue. As you start planning for this difficult conversation, always keep in mind the overall goal is to participate in a conversation that preserves the relationship. This goal will guide every decision you make as you plan and engage in the conversation.
Here is a process, adapted from Douglas Stone's work Difficult Conversations: How to Discuss What Matters Most , that may help: 
Planning the Conversation: Plan for a difficult conversation by checking in with yourself first. Make sure you are in a good space (not emotionally charged or defensive) before having the meeting. Then, determine your specific goals. Use this conversation template to help plan your meeting and summarize the events after the conversation has taken place.
Starting the Conversation: Share the purpose of the meeting with the parent. Without judgement, acknowledge your difference in perspectives and how you genuinely want to understand their view and would like to share your own. Also acknowledge that you both share the same goal—to do whatever it takes to support and care for their child to ensure their success. Then, propose that you resolve the issue together.
During the Conversation:
Have them Share First: Be an active listener. Be attentive and show understanding by nonverbal behaviors (head nodding, mirroring body language, etc.). Paraphrase/restate the most important thoughts/ideas. Do not interrupt, offer advice, or give suggestions. Remember that kindness and empathy will go a long way in the conversation. Acknowledge their emotions and be sure to ask open-ended questions for clarification.
Your Turn to Share: Ask for permission before you share your perspective. Share positive observations about the child and give specific examples of the behaviors you have observed. Be sure to thank them for sharing their perspective as it has given you new information about the child that has changed your understanding and possibly your perspective.
Problem-Solve: Brainstorm possible solutions together and develop an action plan on how best to support the student. What are the steps you can take at school? What can be addressed at home?
Ending the Conversation: Determine your next steps and how to put this plan into action. What does success look like?  What will you do if this happens again? Thank them for their time and continuing this partnership.
Continuing the Conversation: Send a summary of your conversation as well as the action plan and next steps. Decide if you need/want to bring in additional people in order to continue to move forward. Consider having another meeting with the student and parent to discuss the action plan and demonstrate how you and the parent are a united front in the support and care for the child. This process works for any difficult conversation you may have with an individual, whether it be with parent, student, colleague, or employee. Having a difficult conversation with an individual can be daunting and unpleasant, but with an intentional plan and process, you can more confidently and comfortably answer the question: What do I say?
Dawn McCotter is the Teacher Programs Manager at Van Andel Institute for Education, an education nonprofit which strives to empower teachers and build classrooms where curiosity, creativity, and critical thinking thrive. For more information on Van Andel Institute for Education, visit us at vaei.org.
Dr. David Franklin, founder of The Principal's Desk, is a District Strategy Consultant for Nearpod, an experienced school administrator, education professor, curriculum designer, published author and presenter and has presented at national and international education conferences.