If you feel like this year has been more stressful, more overwhelming, and more difficult to find the joy in education than ever before, you're not alone. With pandemic protocols, political unrest, and increasing workloads and responsibilities ravishing our schools, the heart of education can at times feel lost. It doesn't have to be this way though. Let's face it, many of these things are not under your control.

If you hope to reignite your passion for your profession, you're going to need to put them aside and focus on what you can change. According to Cloe Madanes (2016), leading expert in family therapy, humans strive to meet six basic emotional needs for fulfillment: certainty, variety, significance, connection, growth, and contribution.
When our need for connection, growth, and contribution are met, they tend to encompass all the other needs. Based on those "big three" emotional needs, here are three ways, along with practical strategies, to help you focus on you and re-discover your love for the greatest profession in the world!

Exude Kindness (Connection/Contribution): Research has found that acts of kindness can increase happiness, energy, and optimism while decreasing stress, anxiety, and pain. Administrators are always thinking outside of themselves and modeling kindness for their staff and students. Let's encourage those around us to do the same!
Kindness Challenges: Encourage your staff and/or students to participate in challenges such as Kindness Bingo.
Projects That Matter: Support your teachers in bringing authentic learning experiences to their classrooms. Provide ready-to-go lessons, and other resources to help make this happen.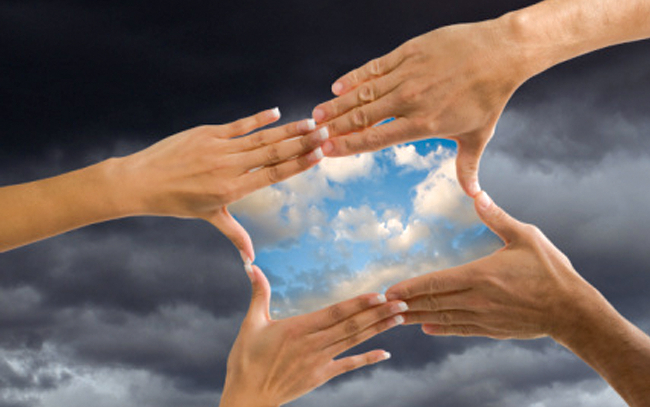 Reframe the Negative (Growth): It's all too easy for your mind to get swamped by negative thoughts. With a few intentional changes, you can save yourself emotional distress and keep on a path towards a healthy response as opposed to an emotional reaction.
Stay Away From Toxic Complainers: Those people that only share negativity without any potential solutions can be emotionally draining.
Replace "Coulds" and "Shoulds:" "I could have…" and "I should have…" is not helpful. Replace those thoughts with" I learned…", "or next time I will…".
Avoid Toxic Positivity: Toxic positivity imposes that positivity is the only solution to problems. However, it is important to recognize that negative emotions are normal. Be sure to talk with nonjudgmental people and avoid always trying to have a positive response.
Make Saying "No" More Positive: Turn those into more positive interactions by using these types of frames: "Because my plate is full right now, I can't say yes…". "Thanks so much for thinking of me, but I can't say yes at this time…".
Reframing Journal: Identify/isolate the negative thought and write it down. Determine its distress level (0-10). Challenge this thought and replace it with a positive counterpart. Then, reevaluate the distress level.

Negative Self-Talk: "I am so overwhelmed. I have too much on my plate and I am not able to be the leader I want to be."
Positive Counterpart: "I have the choice to make a change. There is only so much I can do in a day. Let's make it matter."
Be You and Have Fun! (Connection, Growth, Contribution): It is so important to remember who you are. What makes you a passionate educator? What makes you look forward to welcoming your staff and students every day? Have you planned for having fun?
Do What Makes You a Passionate Educator: Don't try to be something you are not. Find what you are passionate about. Reflect on those days where you really felt excited about what you were doing. Was it an interaction with students? Or, an incredible kick-off to a new school year?  What made you feel so excited? Whatever it was, identify those commonalities and try to bring those in with you to school every day.
Play Games: Nothing brings out the kid in us all more than good, old-fashioned game time. Up the fun factor at staff meetings by starting every meeting with some sort of game. Maybe you bring in Scattegories and play a round based on a current topic you are addressing or you play
What do you Meme? (Teachers Edition) to get your teachers laughing. Maybe you want to challenge your teachers with a statement where they have to determine if it is a fact or the beginning line to a joke.  Bonus: this Fact or Funny game is also a great one to bring into the classroom!
Laugh More: Curate funny memes/videos and find time in your day to take a "Laugh Break." Maybe this is something you do in a staff meeting as well. Or send it out as a "Friday Funny" email. Journaling is a great tool for so many feelings and emotions, including laughter. Quickly jot down something that made you laugh in a "Laughter Journal." Refer back to this whenever you need to bring a bit more laughter to your life.
While the road ahead may be daunting, I'm confident that we can overcome any obstacle when we work together to support one another. So, take a moment and take a breath. You are not alone in this journey, and even when things seem out of your control, there's still much that you can do. Remember to be kind to yourself in the coming months. Your passion for education hasn't left you, all it needs is a little spark!
For additional ideas and a more in-depth look into how you can reclaim your love for education, check out VAI Education Spotlight: Find Your Heart.
By Dawn McCotter, Van Andel Institute for Education
The Principal's Desk was founded by Dr. David Franklin Dr. Franklin is Strategy Consultant for Nearpod, an experienced school administrator, education professor, curriculum designer, published author and presenter and has presented at national and international education conferences.