The start of a new school or calendar year gives us the opportunity to pause and reflect on what is working and what needs to change. This is the 7th installment of 5 Educational Concepts We Need to Eliminate. The first installment was written back in 2017. This article series has been read tens of thousands of times by educators across the world and has sparked countless debates. The series has covered everything from teacher pay, to report cards, and technology to staff meetings.
Here are 5 educational concepts to eliminate for 2023 … 
Dog and Pony Show School Boards
School boards serve as the governing body of a school district as well as evaluate the superintendent. Anyone who lives within the boundaries of the school district and over the age of 18 can run for a school board position. While some school board members are current or former educators, many are varied business owners or parents. Some school boards work closely with district leaders, monitoring student progress, district initiatives, and sometimes serve as the voice of the district. Other boards are satisfied with the dog and pony show of presentations and a parade of whitewashed data and student achievement. School boards should hold educators accountable for following the mission of the district as well as share insight to best practices or a different way of approaching an issue. They should not just sit back and smile and nod at presentations and data that are designed just to make schools look good instead of having the real conversations. 
Not Honoring Years of Service For Transferring Educators
Most districts will grant transferring teachers only some of their years of experience, but not all of them. This needs to stop. Doctors, mechanics, teachers, and construction workers all might have the need to move cities or states within their careers. By not honoring a teacher's years of experience, they are essentially penalized for moving. The move might only take them across town, but decrease their pay 20%. Teachers can get trapped in a district that is no longer aligned to their philosophy of education or does not have an open position that they are looking to step into. The same thing happens for administrators. We need to pay educators for all of their years of service. 
Teacher Housing
This past year, headlines were made when school districts began to subsidize teacher housing to help make it more affordable for teachers to live near the schools where they work. The San Francisco Bay Area, Los Angeles, and New York have all piloted this idea. While this might be fine for teachers in their 20s and just starting out in their careers, this can be demeaning to older teachers with families. Teachers who work in expensive areas, need to be compensated better, not giving a housing subsidy. Furthermore, this just demonstrates that the teaching profession is drastically underfunded and its workforce underpaid. This is essential low income housing for educators. While the intent was positive, this should not become a standard practice. 
Perfect Attendance Awards
Attendance is one of the biggest gatekeepers to a better education. Kids can't learn from their teachers if they are not in school. For decades, schools have been acknowledging students for perfect attendance. Recently, a graduating senior was honored for never missing a day of school from Kindergarten through twelfth grade. While it is important that students do not miss too many school days due to vacations and appointments, we do need to encourage them to stay home when they are sick. Kids get sick at school. They always have and they always will. Germs are plentiful when you put hundreds of kids in close quarters on a school campus. Students who are sick need to stay home in order to get better quickly and to ensure that they do not get their peers sick. They should not be sent to school and possibly infect others under the determination of getting a perfect attendance award. 
Focusing on Sending Every Student to College 
Let's face the facts. Not every student of ours is going to college. Statistically, around 60% of high school seniors will enroll in some type of college institution. 40% of our students will enter the workforce. We need to ensure that we are not gearing the high school experience for just 60% of our students. We should encourage the non-college path students with vocational skills courses, data literacy, and problem solving skills. These skills will serve them well in the immediate future as well as in the future if they chose to pursue higher education at a later time. Over the last two decades, schools have pulled back on important vocational classes such as wood shop, metal shop, and auto shop. It is time we bring these courses back and give them the respect they deserve.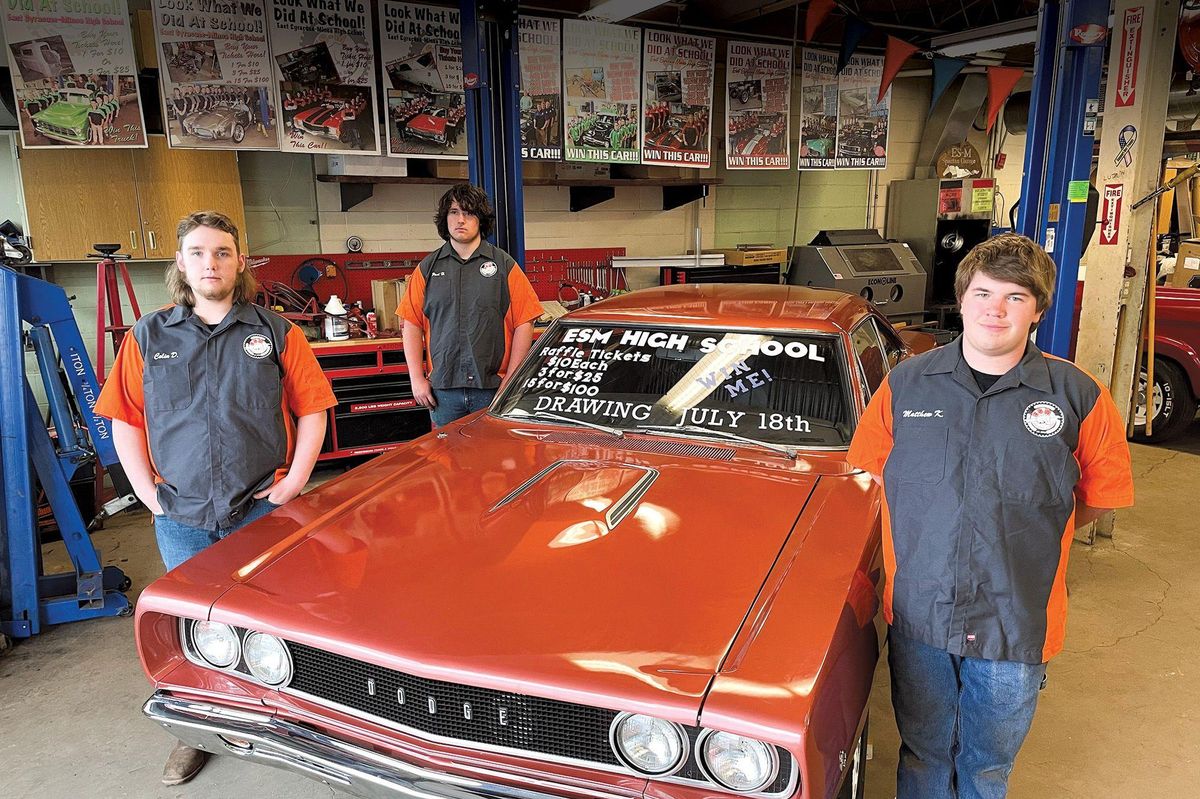 After all, how many of us can change the oil in our cars by ourselves? 
The Principal's Desk was founded by Dr. David Franklin. Dr. Franklin is a Strategy Consultant for Nearpod, an experienced school administrator, education professor, curriculum designer, published author and presenter at national and international education conferences. He is also the co-author of "Can Every School Succeed" and the upcoming release: "Advice From The Principal's Desk".