Everyone agrees that social and emotional learning is critical for our students. But who is looking out for the well-being of school staff? Schools have worked tirelessly this school year identifying and supporting the physical, social, and emotional needs of their students. But what about the needs of our teachers? What about your needs?
How are your teachers?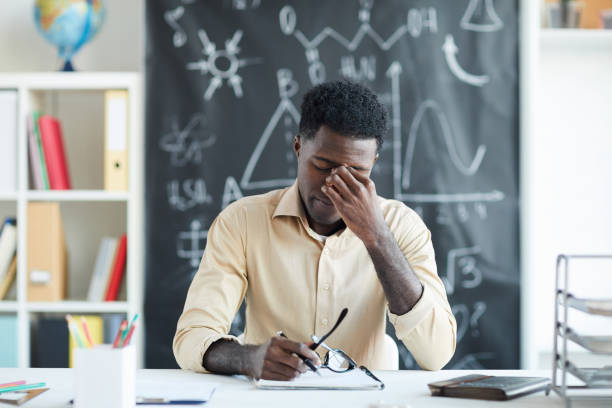 It is no secret that this past year was extremely difficult for teachers. We know that teaching is a stressful job, and this past year was probably the most stressful year of your staff's professional careers. According to the Feb 2021 RAND Report, stress was the top reason why teachers leave the profession, even before the pandemic. And yet teachers are perhaps the most critical component to student success. Bottom line: we need to take care of our teachers! It is in all of our best interests to help teachers find ways to maintain a healthy work-life balance and invest in themselves.
Here are 7 simple and effective ways you can support the well-being of your teachers:

Celebrate and Affirm: Find opportunities to acknowledge your staff. Give shout-outs at meetings. Send post-it note affirmations or quick email thank-yous when you can. Put this on your calendar so you make sure to connect with all your staff members at some point.
Rethink Meetings: Keep any housekeeping items to an email or video, and make staff time more collaborative and PD-focused. Develop a reputation for only holding meetings that your staff see value in.
Ask for Input: Survey your staff on various topics such as learning loss (K-5 or 6-12), school improvement, mental well-being, etc. Keep these surveys very short and purposeful.
Be There: When possible, attend professional development with your teachers. They will know that not only do you value the training, you also value them and their time.
Be the Coach: Turn your conversations into coaching conversations. Support your teachers in reflection of their practice. How are you feeling about…..? How do you know? How will you use this knowledge to move forward?
Give a Lightswitch: An idea taken from principal Gerry Brooks, give every teacher a lightswitch at the beginning of the year and encourage them to use the prop as a physical reminder to mentally "turn off" their educator brain from time to time.
How are you?
We've all heard the flight attendants tell us to "put your own mask on first," so we mustn't lose sight of the tremendous stress placed on school administrators this year. In order to be the best administrator you can be, you'll need to take the advice you are giving your teachers. Check in with yourself. How are you doing? Do you need to turn off your "admin brain?" Take time to stop and reflect how you spend most of your time as an administrator.
Use Stephen Covey's important v. urgent matrix (below) to assess where your time is spent. Most likely it is in Quadrant 1, handling important and urgent matters—misbehavior, parent calls, sub coverage, meetings, budgets, those daily fires that you need to put out. Ideally, you want to lessen your time in Quadrant 1 and focus your time in Quadrant 2 where you are strategizing, building school climate, developing your staff, and planning for the future. According to Covey, spending more time on activities associated with Quadrant 2, will lessen those important/urgent events and you can focus on what matters most.
Stephen Covey School Edition
Prioritizing the social and emotional well-being of your staff is crucial to ensuring a safe and supportive school climate. Your teachers put the needs of their students first on a daily basis.
And those needs grew exponentially this past year. The same is true for you. You care deeply about your school and the needs of your students and your teachers. As quoted in a recent EdWeek article, "Running a school district is one of the toughest, most complex jobs in America" (John J-H Kim, Harvard Business School Senior Lecturer). Taking the time to invest in yourself and your teachers will make all the difference in helping you achieve your goals for your school.

For a deeper dive into this topic and ideas on how to combat learning loss this fall, check out the Administrator Summit: 5 Ways Schools can Overcome Learning Loss.
This post was researched and developed by the Van Andel Institute.
Dawn McCotter is the Teacher Programs Manager for Van Andel Institute for Education, an education nonprofit which strives to empower teachers and build classrooms where curiosity, creativity, and critical thinking thrive. For more information on Van Andel Institute for Education, visit us at vaei.org
Dr. David Franklin is District Strategy Consultant for Nearpod, an experienced school administrator, education professor, curriculum designer, and presenter and has presented at national and international education conferences.